So this weekend I started my hops trellis project.  It's been a pretty crazy process because I changed my design once, and when I was at home Depot, I changed it back.  I think for the better, but we'll see.
Pictured below are the post markers for where my 4×4 posts went.  I purchased 3 8ft 4×4 posts of pressure treated wood for this project ($9 each).  I also had to pick up a special shovel for the project from Harbor Freight as the post hole digger was like $35 and I was not into spending that much on something I was only going to use once.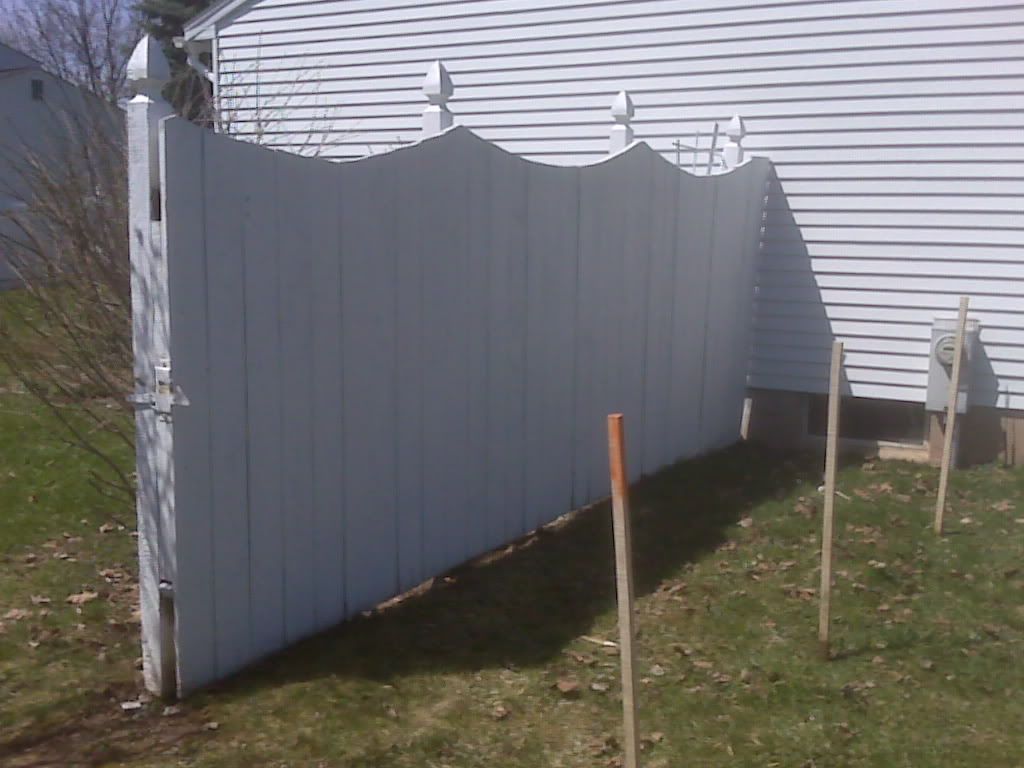 I used two 60lb bags of quickcrete to set the posts in place.  Each post hole was 18″ deep (Nick recommended 24″ and I was thinking 12″ so I split the difference) and after checking this morning, I think they will be plenty sturdy.  As you will note from the picture, I used two support stakes on each post and used a level to ensure they were straight both ways.
The post on the far right has a bow to it, but after messing around with it, I noticed that it will straighten out once I put the cross beam in.
The next step is to cut and secure the cross beam up to the three posts.  From there, I need to decide if I am going to connect this to the fence as I originally planned, or just make it a free standing trellis.  If I connect it to the fence, I just need to get one more  wood piece to run parallel to the fence and all the perpendicular pieces for the top.  We'll see how things line up after the connection beam is in place…
Cheers.