This weekend I was able to totally complete the hops trellis project.  I have to say, I am really pleased with how this turned out.  It's not only a fully functional trellis, it also adds some curb appeal to the house (IMO anyway).
First off, earlier this week I hung the cross supports on the 4×4 beams.  These were 1×6, 4 feet long with a cut made 10″ in leaving 2″.  This gives that nice finish seen below.
Next, I ran 3, 2X6 12′ pressure treated beams over the top to hold the slats that ran across the top of the trellis.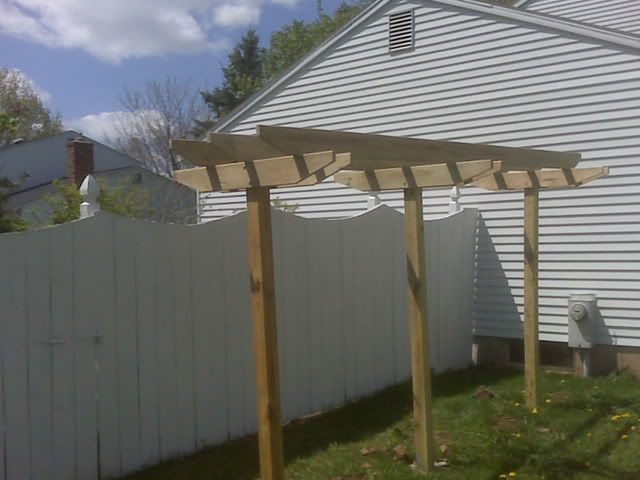 For the top, I bought 12 eight foot 1by 2 pieces of pressure treated wood.  I cut the pieces in half and made a piece of wood for a spacer so that they would be even.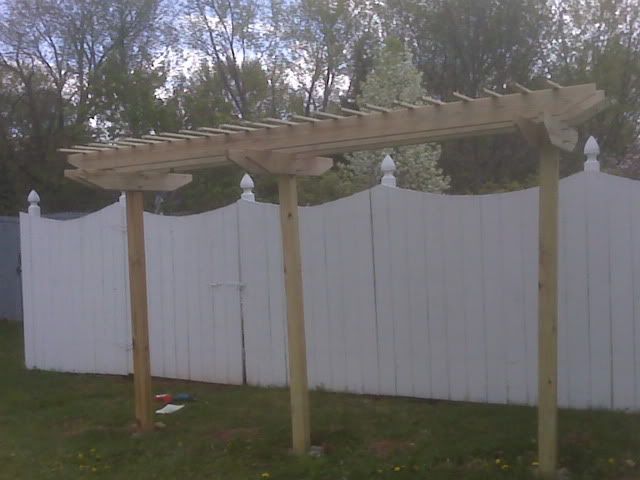 I painted the whole thing, which, as my wife informed me it would be, took a VERY long time to paint.  No matter, it's done and it looks very good. 
I took some time to dig up the area in between my hops plant and in between the posts so that I can make the whole thing into a proper bed for my hops.  To make matters better, my father has two or three more hops plants in pots that he got from a friend waiting for me next weekend.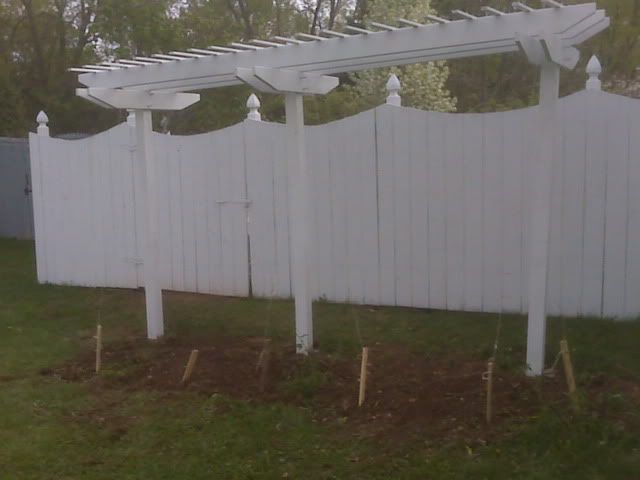 Some how this weekend I also managed to till and prep my garden, clean the garage, dig up the walkway to the gate removing all the roots and enjoy a few beers.  I am enjoying my Belgian that I think, while not a Belgian Dubbel, is a Belgian Strong Pale Ale.  Cheers.