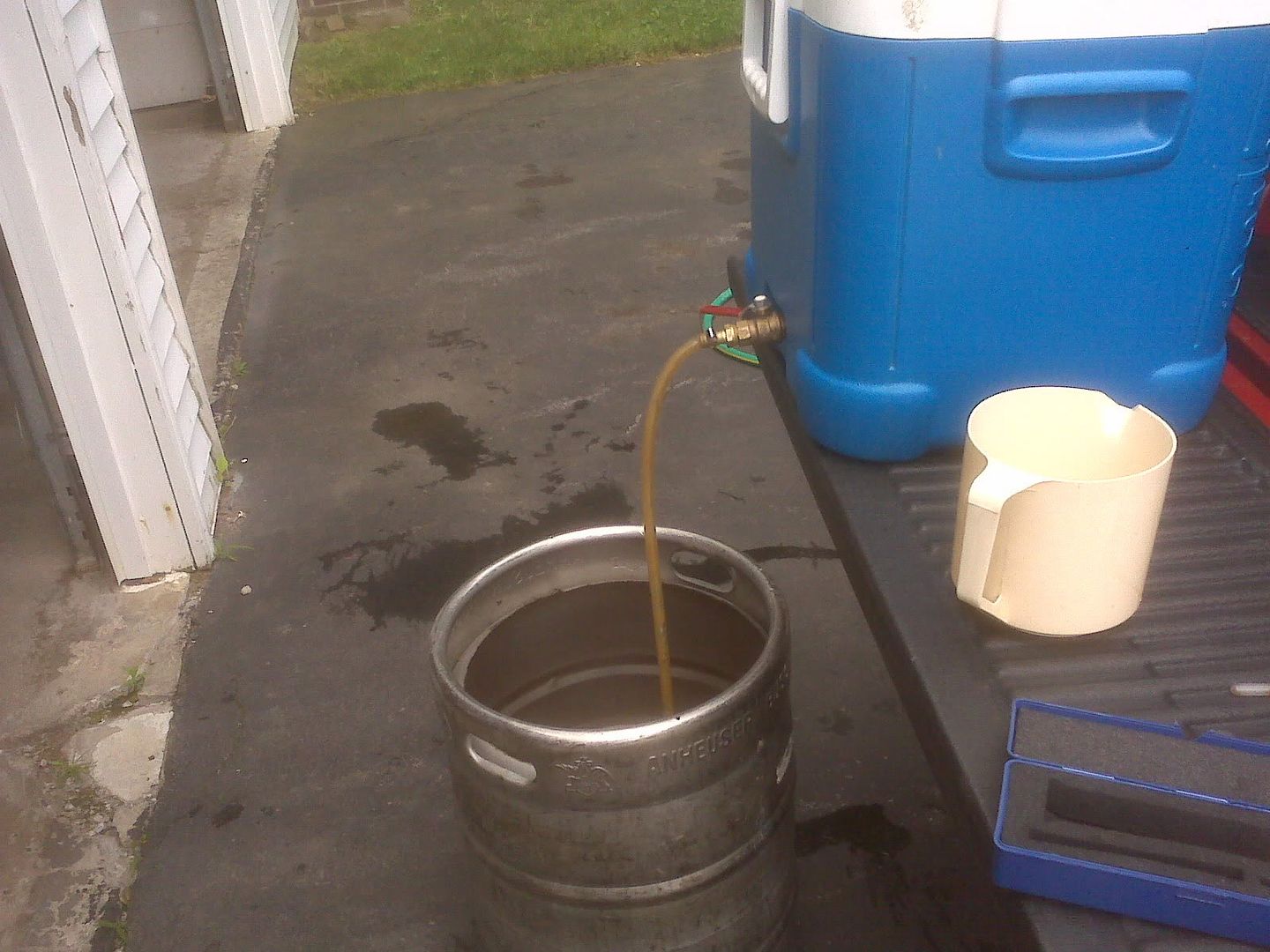 I know, all my brew day pictures look the same.  Sometimes I wonder why I take so many of the same stuff.  Oh well.
Saturday I got up at a reasonable hour and started off on a relaxing brew day.  This was a 10.5 gallon batch with a target OG of 1.047.  A simple Pale Ale for some refreshing some summer beers. 
I struck 7.2 gallons at 170f for 55min.  I did a double batch sparge with 4.5 gallons each sparge, the first at 185f for a perfect 168f and the second at roughly 170f. 
The first runnings were 19brix (1.076), second running (first batch sparge) was 10.5 brix (1.042).  Finally the last sparge was 9 brix (1.036).  I collected roughly 13 gallons that boiled and cooled down to 11gallons.
In the end the OG was a perfect 1.047 but I wound up with and extra half gallon (need to keep playing with Beer Smith to get my settings right).  The hops I used on this pale ale was 1.5 oz UK Goldings for 60 min and 1.5 oz of Columbus for 10 min.
This was a simple enough brew that let to a very relaxing brew day.  I reused my 1056 yeast from the barley wine I brewed a few weeks back and it started firing within 8 hrs of being pitched.  Meatball even had some time to relax…